We're thrilled to announce that we will be playing at this year's Getaway Rock Festival! The festival is held 7th-9th of August in Gävle, and it's without a doubt one of Sweden's greatest festivals for rock music!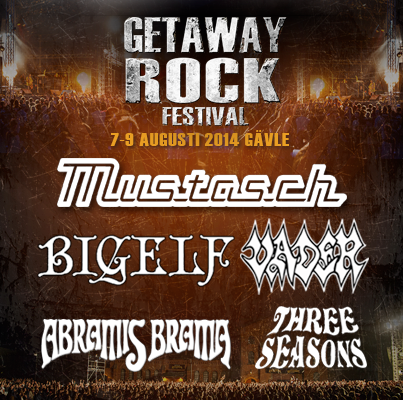 On the poster here are some of the bands that will be playing this year. There will also be bands like Slayer, Volbeat, Opeth, Skid Row and many more… In short, you'll definitely want to pick out some tickets for this one. This can be done here: www.getawayrock.se/biljetter
More info about the festival can be found on their website, www.getawayrock.se, or on their Facebook.
A complete schedule should be coming shortly! Stay tuned and we'll see you there!