Three Seasons will do a show at one of the largest music festivals in Sweden, the three-day festival Live at Heart in Örebro! This is also one of the largest showcases in Northern Europe. We'll be one of the finishing bands of this great festival – we're set go on stage 00.00, the night between Saturday September 8th and Sunday September 9th. The venue we're playing is Harry's. This will be a good one so be sure to be there!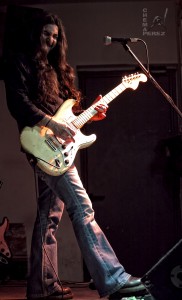 Sartez in action on the Spain tour
Furthermore: remember that the recording of the new album continues – more news are to come soon! Stay tuned!