Thanks for coming to see us at Ingbofestivalen this weekend, we had a great evening! An especially large thanks to our guest musicians Malin Ahlberg and Tomas Lindberg, and a large thanks too to the fire artists who performed during our show.
Stay tuned for more news from us!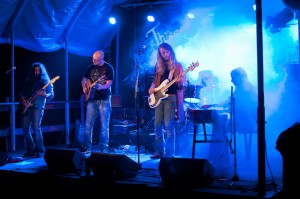 This photo is taken by Daniel Johansson.