Posted on 11 September, 2011
Thanks a lot for coming to see us at Hellbar last night! (The show did also get a feature in Swedish news site Rocknytt.se!) We sure had a great evening and hope you did too.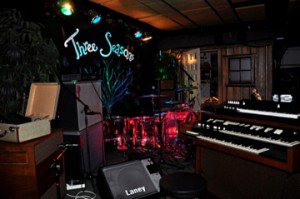 (Picture is from our show at Rockland earlier this year)
There are also some great new reviews on our Life's Road; one from Spanish site Derochas (available in both English and Spanish) and one from another Spanish site – Ecos de R'lyeh. Both acknowledge Life's Road as either the best or one of the best albums of 2011!
We're also proud to announce the upcoming release of a new 7-inch single! This upcoming recording will be called "Escape" and will be released in this autumn.
More great news coming soon so stay tuned!