Posted on 21 March, 2012
We've just returned back from the tour in Spain and it has been a very good time on the road! We'd like to give a huge thanks to everyone who came to see us as well as to our partners at Veovoces and Dejame Decirte for organizing this with us.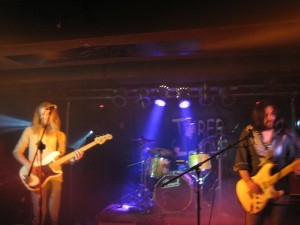 On this site, you can find a good amount of new photos in the pictures area, and there are also a lot of new Spanish reviews of our live concerts which you should have a look at.
Stay tuned to this site as well as to our Facebook and MySpace sites, we got some interesting things ahead!