Posted on 28 September, 2011
Have a look at this great review on Life's Road by Portugese O Inimigo, citing it as "a disc that deserves to be among the best releases of 2011", and also this feature in Swedish Metalbiblotekarierna and on their weekly Spotify list!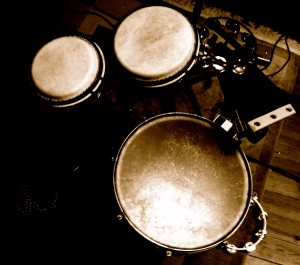 Also be sure to stay tuned for the coming Three Seasons release – 7″ single "Escape" will be out soon! Here's a picture on some of the additional percussion used while recording this single. Be sure to stay updated!