Posted on 20 May, 2011
Be sure to visit the show at Klubb Agaton tomorrow, May 21th!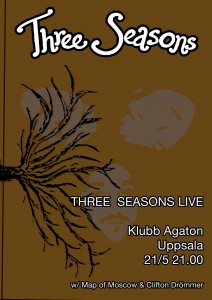 There are also more shows being planned for the summer. We're currently plannig shows in June in Söderhamn, Bollnäs (possibly twice) and maybe more towns in that area. Keep in touch for dates and updates about other shows!