Following our very appreciated appearance at Ingbofestivalen last year, Three Seasons been invited to do a show at the 2012's Ingbofestivalen aswell!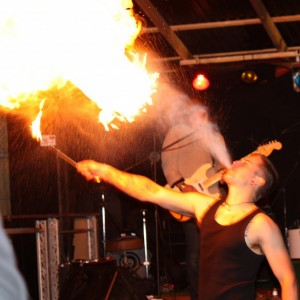 Sartez and fire artist at Ingbofestivalen 2011
We will play the last day of this great two-day festival, the 11th of August. We're really looking forward to this show so hope to see you there! Stay tuned for a more exakt time schedule as well as more interesting news from us.