Posted on 23 August, 2011
The 10th September, Three Seasons will play a show at Hellbar in Sundbyberg outside of Stockholm. Will be a good one, hope to see you there!
We'd also like to say thanks to those who went to our show in Söderhamn this weekend. Here's a picture: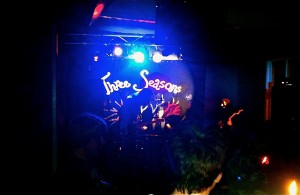 Check also out this new review on Life's Road from Polish rockhard.pl, giving it a great 9/10!