Posted on 18 January, 2012
There is a fine review on the new 7″-single Escape from Scott's Music Reviews to be found here. And there are some new, elaborate Life's Road reviews too: one is from Spanish Portal Esquizofrena, giving a nice score of 9/10. Another review from Spain has been made by Stage III, who in their yearly lists also has mentioned the album as one of the best debuts of 2011 as well as one of the best of the year in the Stoner Rock genre. Check all of this stuff out.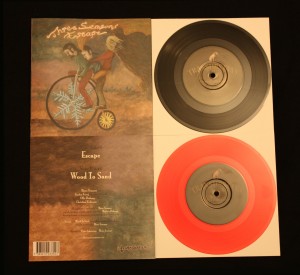 Send us a mail if you'd like a copy of the 7″, and remember our upcoming tour in Spain! Read more about the tour in the news entry just below.