Three Seasons are excited to announce that the release of the band's fourth album, THINGS CHANGE, is coming up, and it is now available for pre-order. This album features an evolved sound of the band that has never been heard before, and constitutes an important milestone. It is a must have for fans of the powerful rock music of old.
PRE-ORDER by clicking here.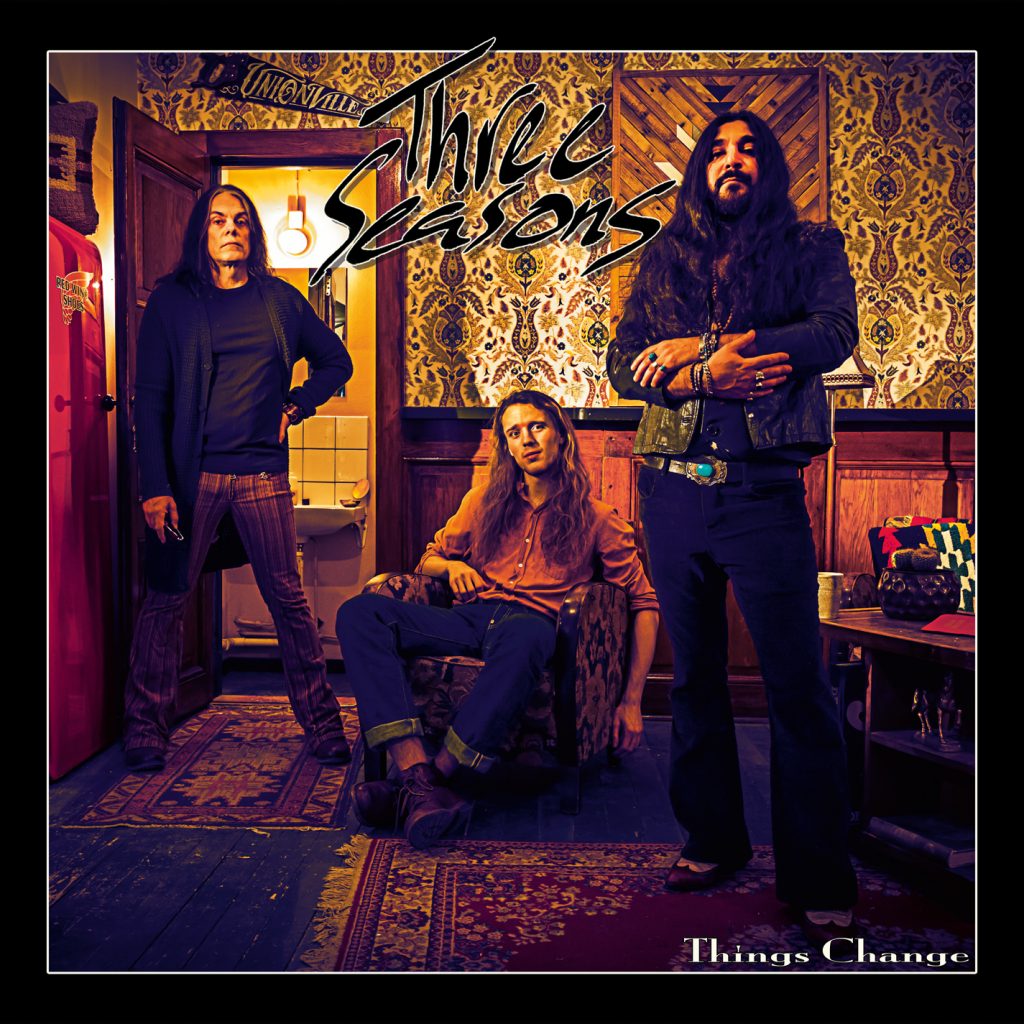 Stay tuned, as more info about this release will be coming up!
"In recent years, THREE SEASONS have made themselves known as one of the most exciting acts on the psychedelic blues rock scene. The band's earlier work has been built on atmospheric melodies, intricate arrangements, and has often included musicians on Hammond organ or traditional Swedish folk music instruments. Their three albums have been celebrated by fans and media alike, resulting in several sold-out records, top placements on the charts, ecstatic reviews, and "Album of the Year" awards. But while this approach has undeniably been successful, the band is not content just staying the same. Things change, and rather than living on past achievements, the new Three Seasons album constitutes a renewal of the band's sound. The music has moved towards that of a hard-hitting, right-in-your-face power trio, and although the influences from the good old days are still clear, they take a whole new shape in the band's recent work. Sartez Faraj (lead vocals, guitar) and Olle Risberg (bass) have been joined by hugely experienced drummer Thomas Broman (ex. Glenn Hughes, John Norum, Michael Schenker etc.), and the band is now releasing the new album 'Things Change'."