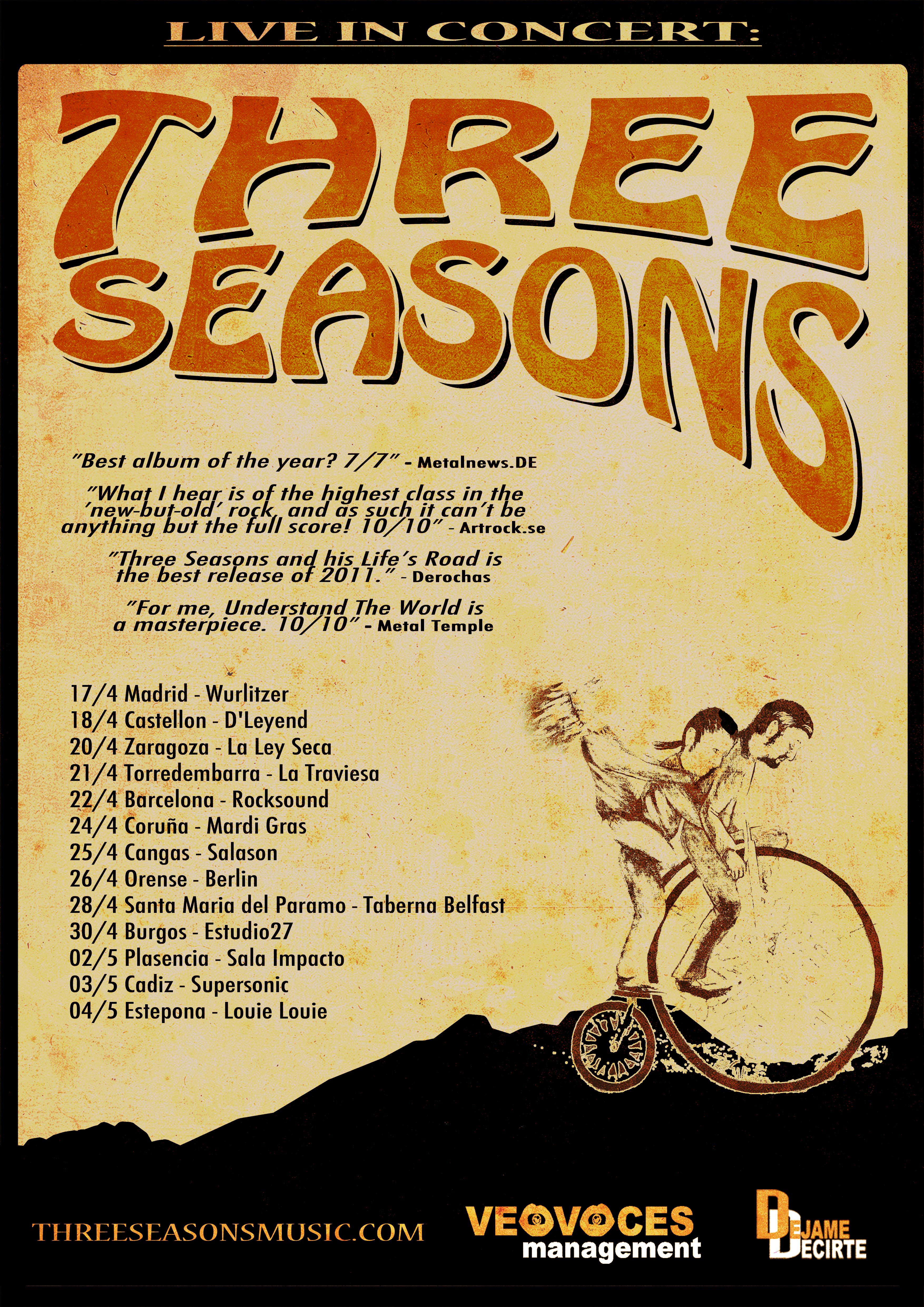 It's our pleasure to announce a new coming Three Seasons tour! This one will be taking place in April and May of 2013. Here are the dates currently set (note though that more dates for this tour will be added in the future!):
17/4 Madrid – Wurlitzer
18/4 Castellon – D'Leyend
20/4 Zaragoza – La Ley Seca
21/4 Torredembarra – La Traviesa
22/4 Barcelona – Rocksound
24/4 Coruña – Mardi Gras
25/4 Cangas – Salason
26/4 Orense – Berlin
28/4 Santa Maria del Paramos – Taberna Belfast
30/4 Burgos – Estudio27
02/5 Plasencia – Sala Impacto
03/5 Cadiz – Supersonic
04/5 Estepona – Louie Louie
Furthermore, we can let you know that organist Malin Ahlberg, who also played on our recent album "Understand The World", will be with us on the road this time!
Be sure to stay tuned for more info about this tour, as well as more dates. See you!