We're very glad to announce that our second full-length album is now sent to the presses and coming soon! As a first taste of it, the great front page is right below: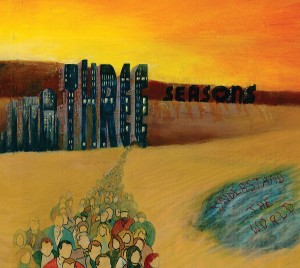 The release date of this record, titled Understand The World, is set to the 14th of November. Look out for more info on this album, which is sure to come up soon!
…Also, for a somewhat more distant future, there is a very nice tour coming up too… A lot is in the works right now so stay tuned!