Posted on 26 July, 2011
The Three Seasons album Life's Road is now available for sale in the grand Russia. This in cooperation with MALS. Be sure to look it up if you are in that area!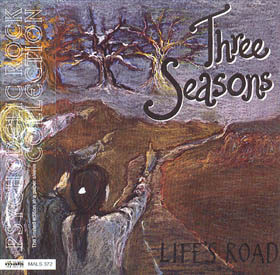 With this also comes a limited Papersleeve CD edition of Life's Road, which too is brought to us by MALS. This is yours for 149 SEK or 16 EURO (excluding shipping) – it now sits in our Shop page, right next to the Life's Road double vinyl. Go there for information about how to order!
Furthermore, don't forget our upcoming gigs in August – 13/8 at Ingbofestivalen in Tärnsjö and 20/8 at CH Steakhouse in Söderhamn.