Posted on 14 August, 2011
Our greatest thanks to those who came to listen to us at this year's Ingbofestivalen. A special thanks also to the fire artists who performed with us! Now don't forget our show next weekend at CH Steakhouse in Söderhamn.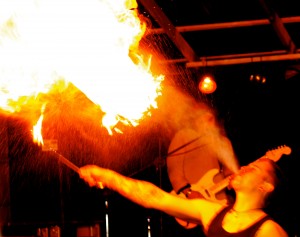 Click here for a few more pictures from Ingbofestivalen.