Posted 25 January, 2011
Too Many Choices is downloadable here:
Two more songs will soon be released for free downloading – stay tuned! Click here to pre-book Life's Road!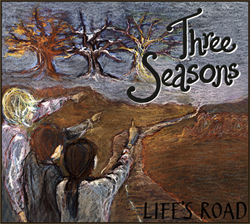 The songs here will be on Life's Road, the upcoming debut album by Three Seasons. The nine-tracker will shortly be released by Transubstans Records so, dear friends, keep checking back here for more info and more music.