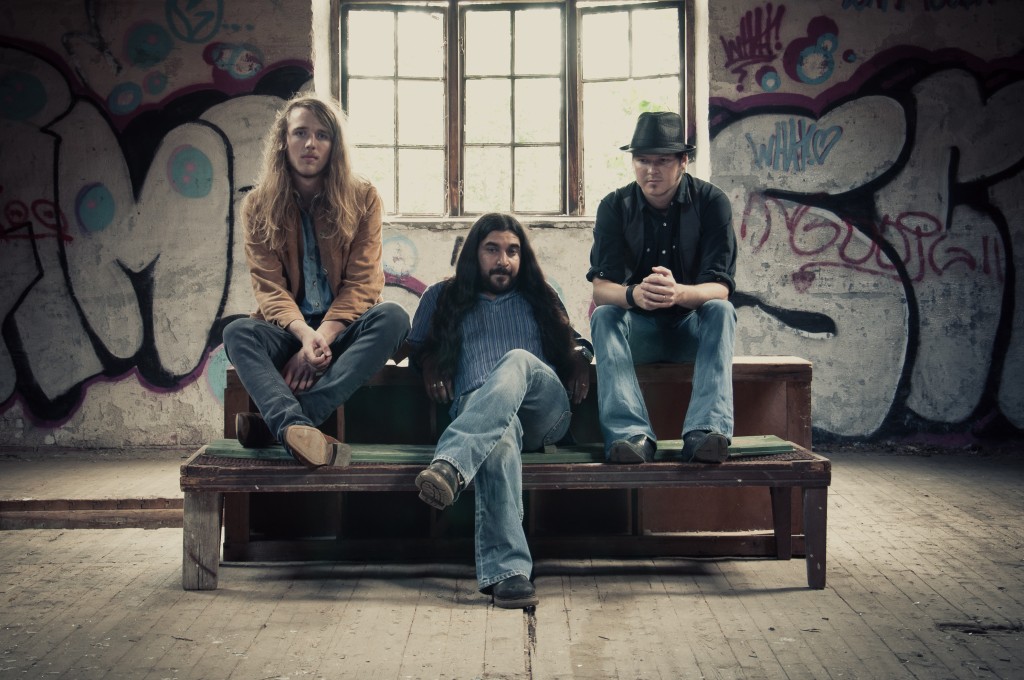 Photo by Daniel Johansson

The trio that is Three Seasons came together in mid-2009. Already then there was a firm soundal foundation present; a late 60's, early 70's kind of musical atmosphere with a core of heavier blues rock and jammy psychedelica. This is not to say that there isn't any development going on though, since while maintaining personality and character, new sounds and genres are constantly explored and incorporated into the music. The result is a sound with a large spectrum of elements and vibes that goes all the way from the most subtle melodies to the full-on rock jam.In early 2011, the first TS record "Life's Road" was released on Transubstans Records. This full-length album recieved large appreciation from listeners and reviewers from many different places of the world and was by the end of the year by many critics considered one of the best, or even the actual best, albums of the whole 2011. In its homecountry Sweden, the album has two times reached great spots on the album charts: some weeks after its release it was on place 45 and in early 2012 it was back again on place 48. The album has also been released as a beautiful double vinyl album by Clear Spot/Headspin Records, and also as a limited collection of Papersleeve CDs by the Russian MALS.
In December 2011 another record was released. This time a 7" single named "Escape" was recorded, featuring two new great songs further evolving the Three Seasons sound. Just like the first release, "Escape" has been well recieved by critics and listeners alike. Three Seasons have also played good amount of shows in Sweden and in the March 2012, the band did a very successful 17-shows-tour in Spain.
During August and September 2012, Three Seasons recorded the second full-length album "Understand The World". This album saw its release on 14th November 2012 through Transubstans Records, and just like the first album, this will be pressed on fine vinyl in co-operation with Clear Spot and their Head Spin Records. Already, the reviews are great – "I enjoy every second" – and you can expect shows in 2013 for this latest TS release.
Some press quotes about the band:
"Here is an elaborate conception which impresses. Three Seasons know what they're doing and have created an exciting sound-collage which in so many other cases is just thought of as straggling." – Sweden Rock Magazine 
"this band is one of the best surprises of last times and so one of the best albums of the year. If nothing appears to get over it (which I think difficult) I believe the Three Seasons and his "Life's Road" is the best release of 2011." – Derochas 
"Grade: 7 of 7 (…) Best album of the year?" – Metalnews.de 
"(…) What I hear is of the highest class in the "new-but-old" rock and as such it can't be anything else but the full score! Grade 10/10" – Artrock.se