Posted on 9 June, 2011
Grand news – our album "Life's Road" is to be released on vinyl! This will be a double vinyl in a gatefold sleeve pressed in corporation with dutch company Clear Spot and their label Head Spin Records. There will also be a special limited edition where the vinyl is coloured.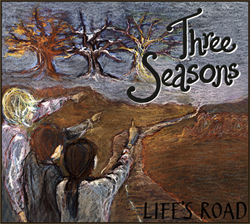 There is no release date or price set as of now, but you can still send a mail to contact@threeseasonsmusic.com about this and we'll return to you with more information as soon as we get it.